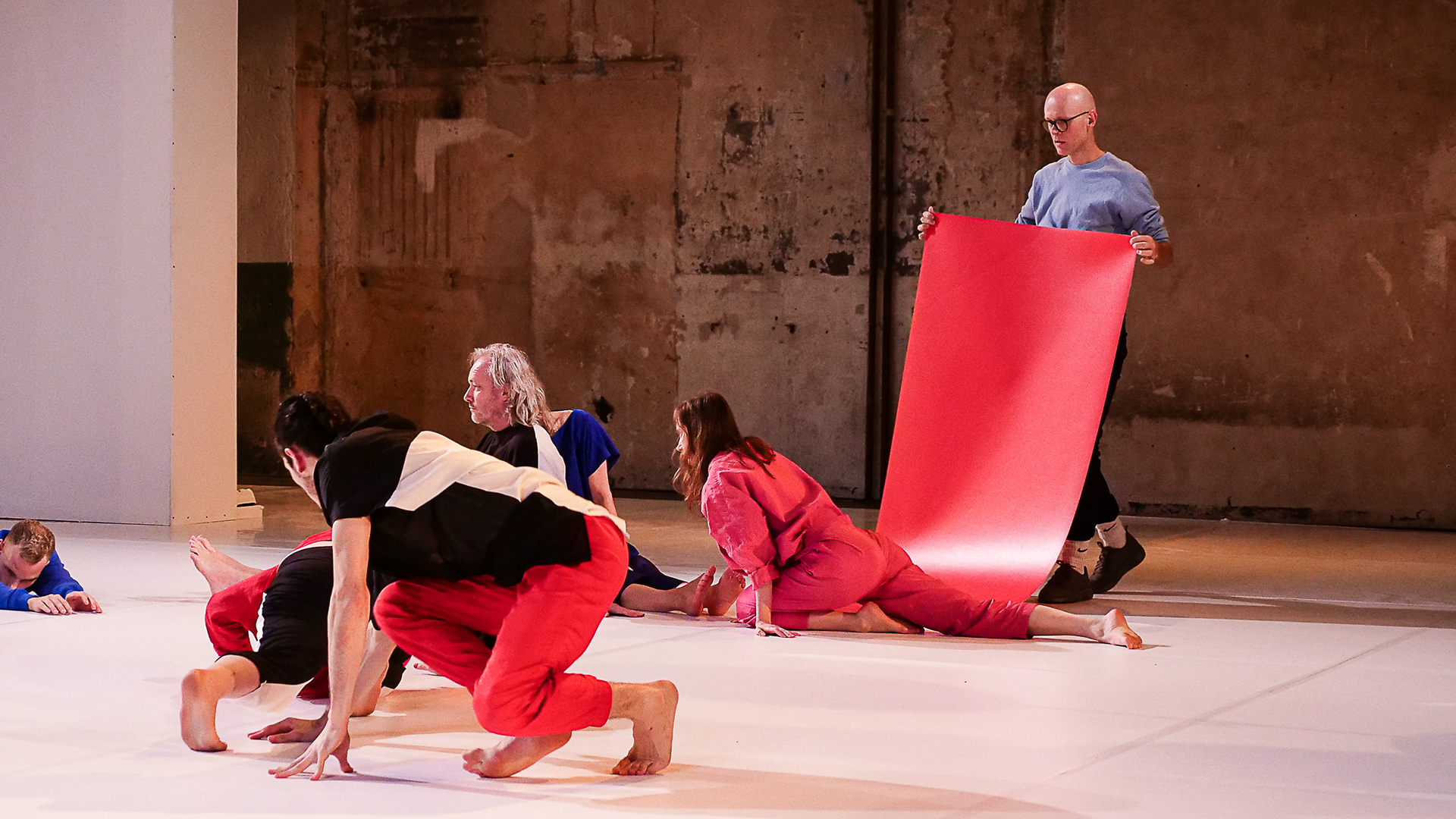 August 2020 marked the founding of cranky bodies a/company by Peter Pleyer and Michiel Keuper, with the support of DOCK11/EDEN.  
Based on their long time collaboration going back to their student days in Arnhem (NL), their projects combine Peter's choreographic work and Michiel's visual compositions, including costume and spatial design. Over the years they have assembled a group of international performers and artists collaborating with them in projects such as the HKF-funded ensemble works "visible undercurrent" (2014) and "cranky bodies dance reset" (2017), as well as the ongoing Berlin-Polish exchange project "moving the mirror" (from 2016 onwards).
Im August 2020 gründeten Peter Pleyer und Michiel Keuper die Tanzkompanie cranky bodies a/company mit Unterstützung von DOCK11/EDEN.  
Auf der Grundlage ihrer langjährigen Zusammenarbeit, die bis in ihre Studienzeit in Arnheim (NL) zurückreicht, kombinieren ihre Projekte Peters choreografische Arbeit und Michiels visuelle Kompositionen, einschließlich Kostüm- und Raumgestaltung. Im Laufe der Jahre haben sie eine Gruppe von internationalen PerformerInnen und KünstlerInnen zusammengestellt, die mit ihnen in Projekten wie den von der HKF geförderten Ensemblearbeiten "visible undercurrent" (2014) und "cranky bodies dance reset" (2017) sowie dem laufenden Berlin-Polnischen Austauschprojekt "moving the mirror" (ab 2016) zusammenarbeiten.