cranky bodies a/company is a Berlin based dance company founded by choreographer Peter Pleyer and visual composer Michiel Keuper in 2020. Their work combines choreography, design and visual art.
LATEST :
4 September 2021
7pm - 8:30pm
Cranky Bodies - on site / outside
Rathausplatz, Müllerstrasse, Berlin-Wedding
Das interdisziplinäre Ensemble Cranky Bodies a/company zeichnet sich durch die enge Verflechtung von choreografischer und skulpturaler Komposition aus, die mithilfe von strukturierter Improvisation immer wieder neu verhandelt wird.
Dieser Verhandlungsprozess wird im öffentlichen, urbanen Raum weitergeführt: Das Ensemble erforscht die Wirkung des umgebenden architektonischen Gefüges des Rathausvorplatzes auf das eigene Beziehungsgeflecht zwischen Tanz und transitional sculptures. Wie werden sich Relationen und Teilhabe innerhalb dieser Verfahren im öffentlichen, urbanen Raum konzipieren und welche neuen Formen eines choreografischen Denkens ergeben sich daraus? Wie kann sich das Ensemble der utopischen Idee einer radikalen Kopräsenz von Simultanitäten annähern?
Scoring practices und instant composition ermöglichen es, Komposition als kollektiven Prozess erfahrbar zu machen; spielerisch sensibilisieren sie Beziehungsweisen und Umgebungswissen und ermöglichen so Formen von horizontaler Selbstorganisation.
Das Publikum ist eingeladen, sich um die Spielfläche herum frei zu bewegen und immer wieder andere Perspektiven und Relationen zum Geschehen, wie auch zu anderen Zuschauenden, herzustellen – ein transitorischer Raum entsteht, in dem die Hierarchien nicht nur zwischen choreografischem Konzept und performativer Ausführung, zwischen menschlichem Körper und Material, Bühne und Zuschauenden, sondern vor allem zwischen Individuum und Gruppe aufgelöst werden.
Tanz / Konzept / Performance: Caroline Neill Alexander, Oliver Connew, Michiel Keuper, Anna Nowicka, Martin Sieweke, Peter Pleyer
Transitional Sculptures: Michiel Keuper, Martin Sieweke
Dramaturgie: Jette Büchsenschütz
Produktion: Galerie Wedding und Magda Garlińska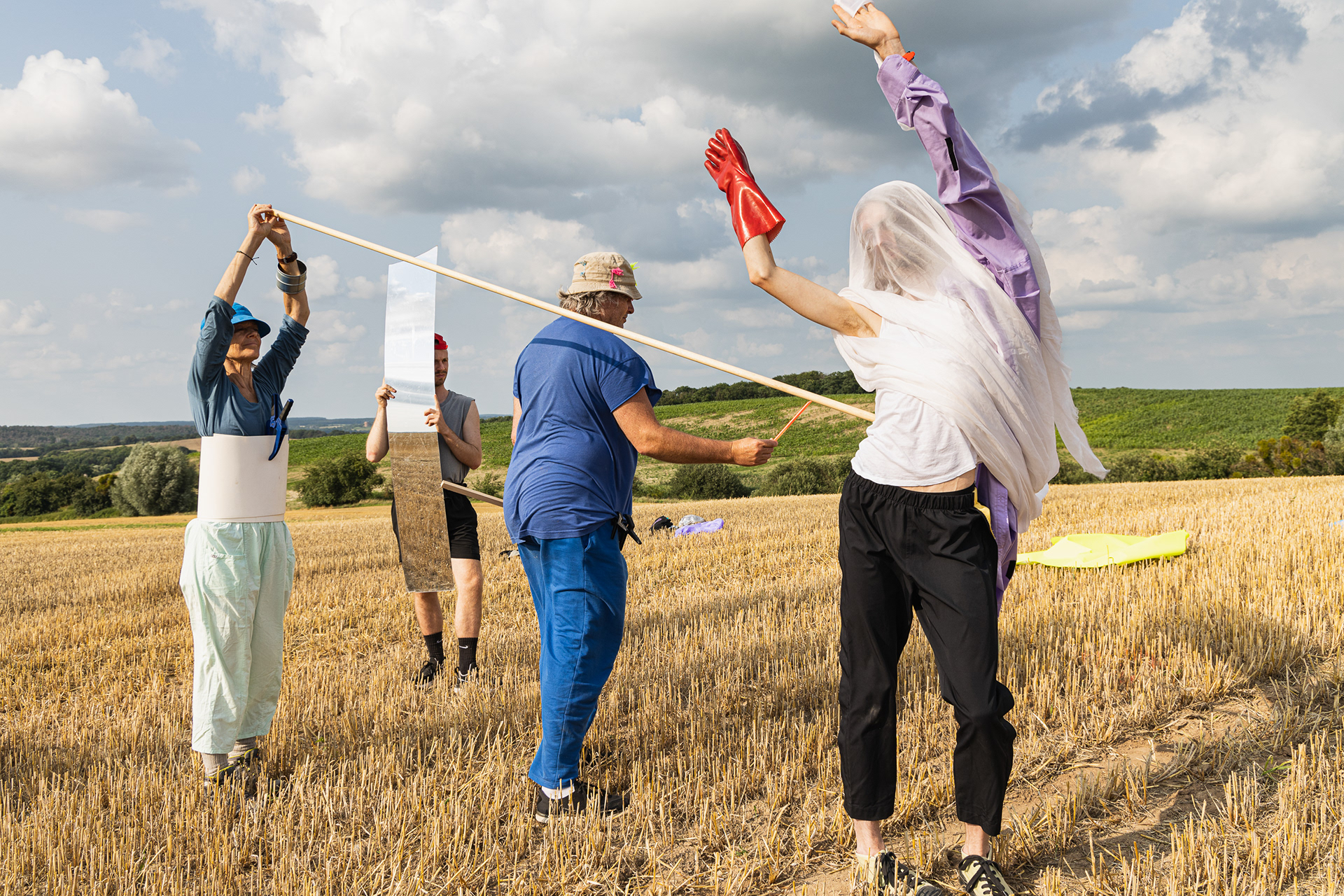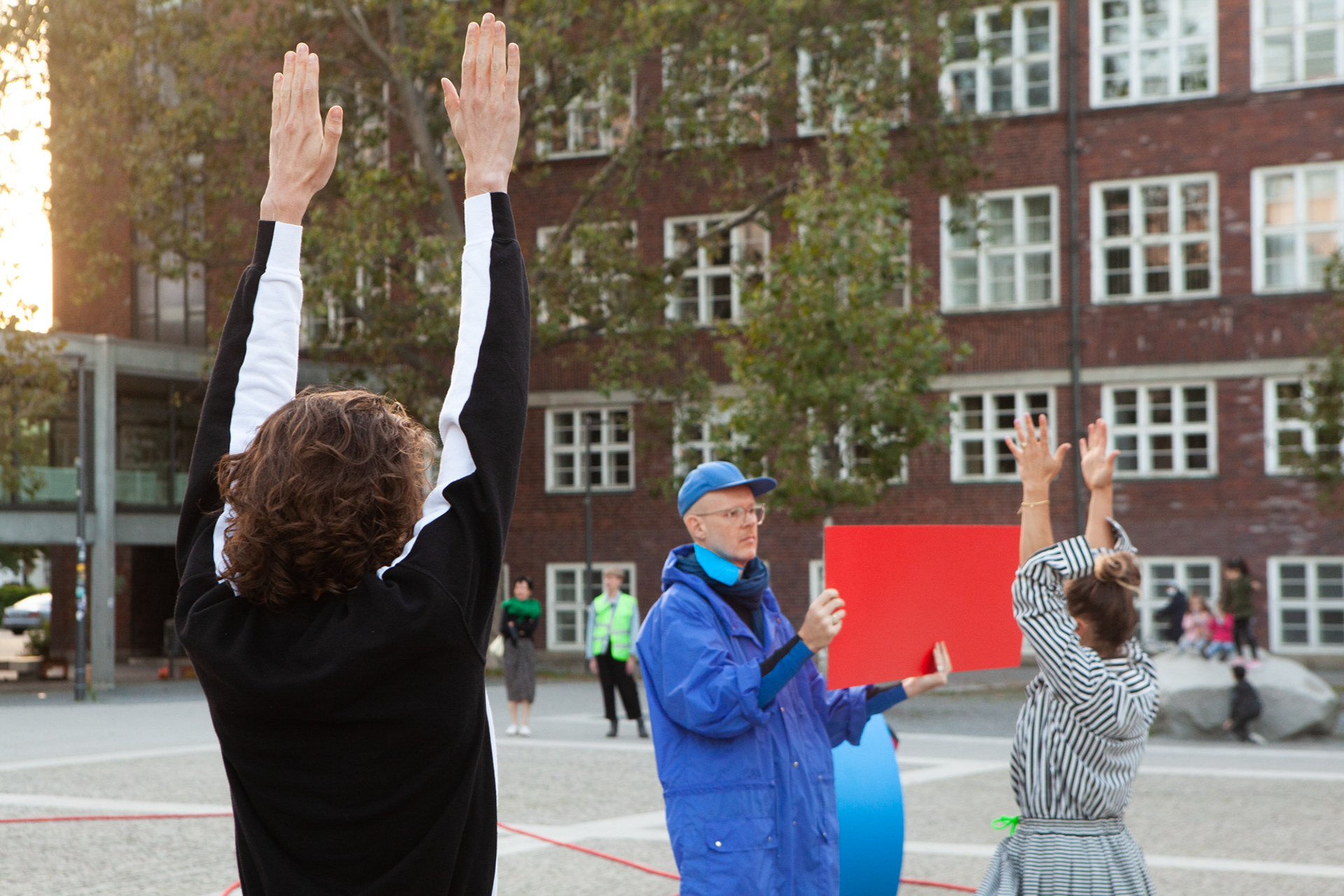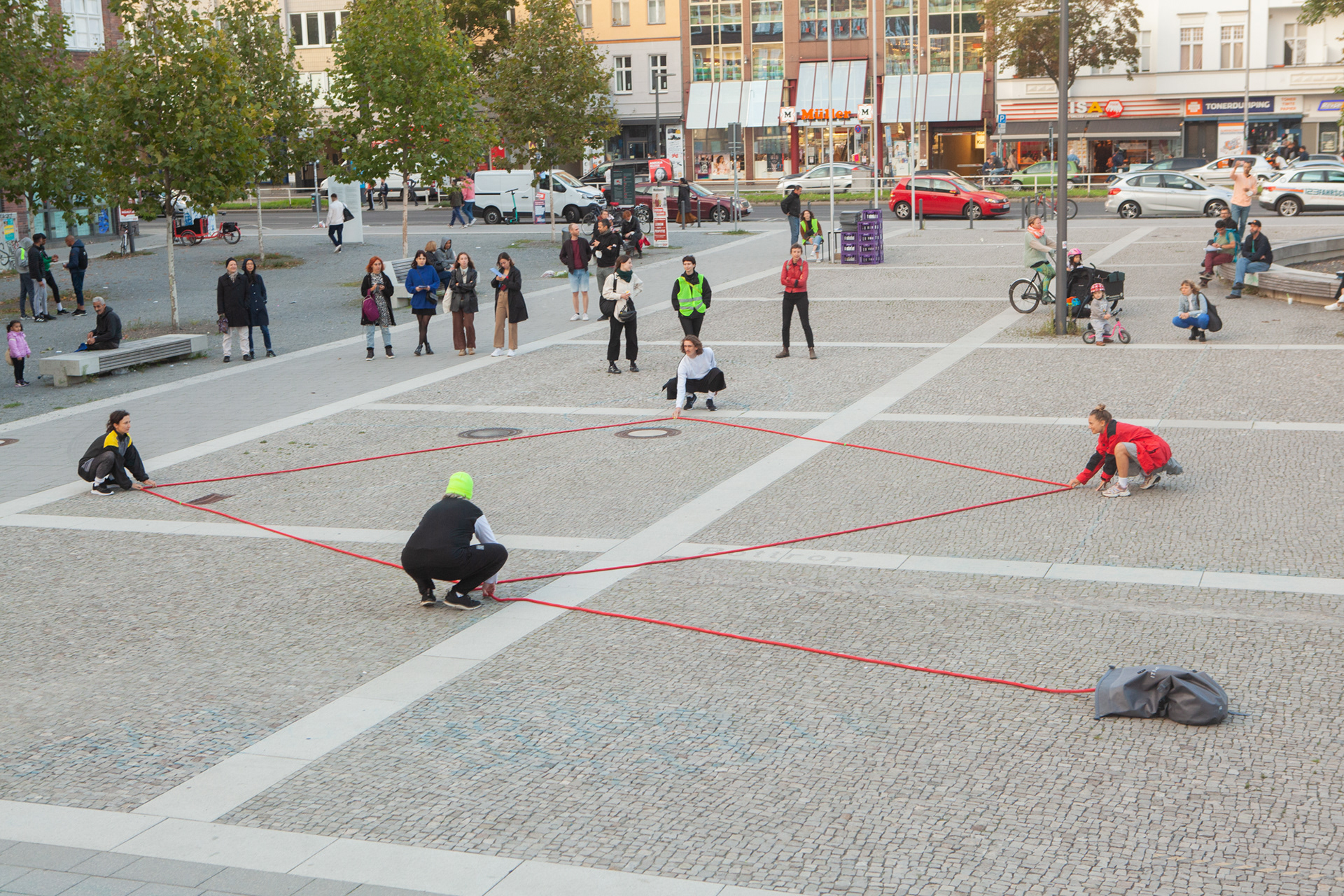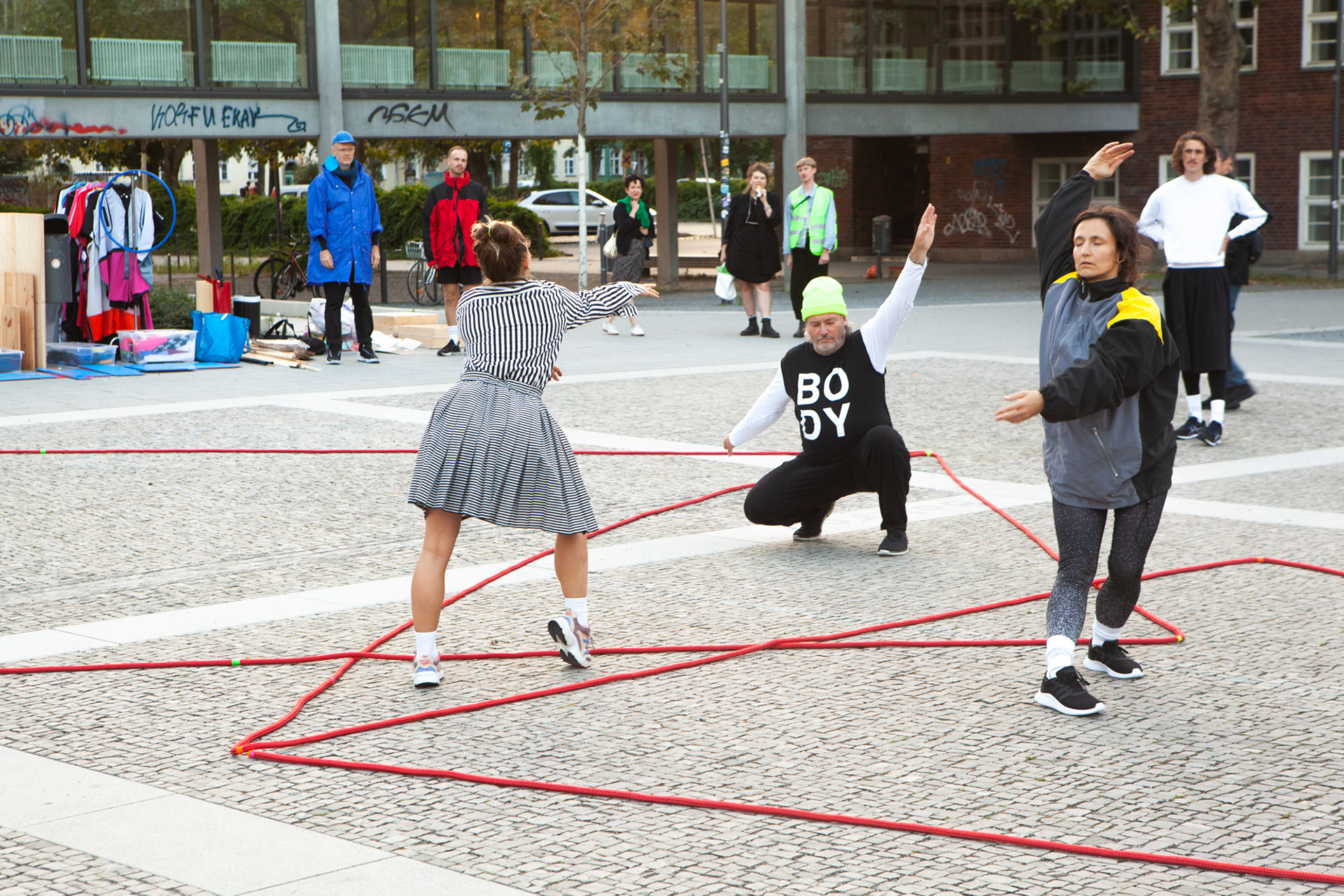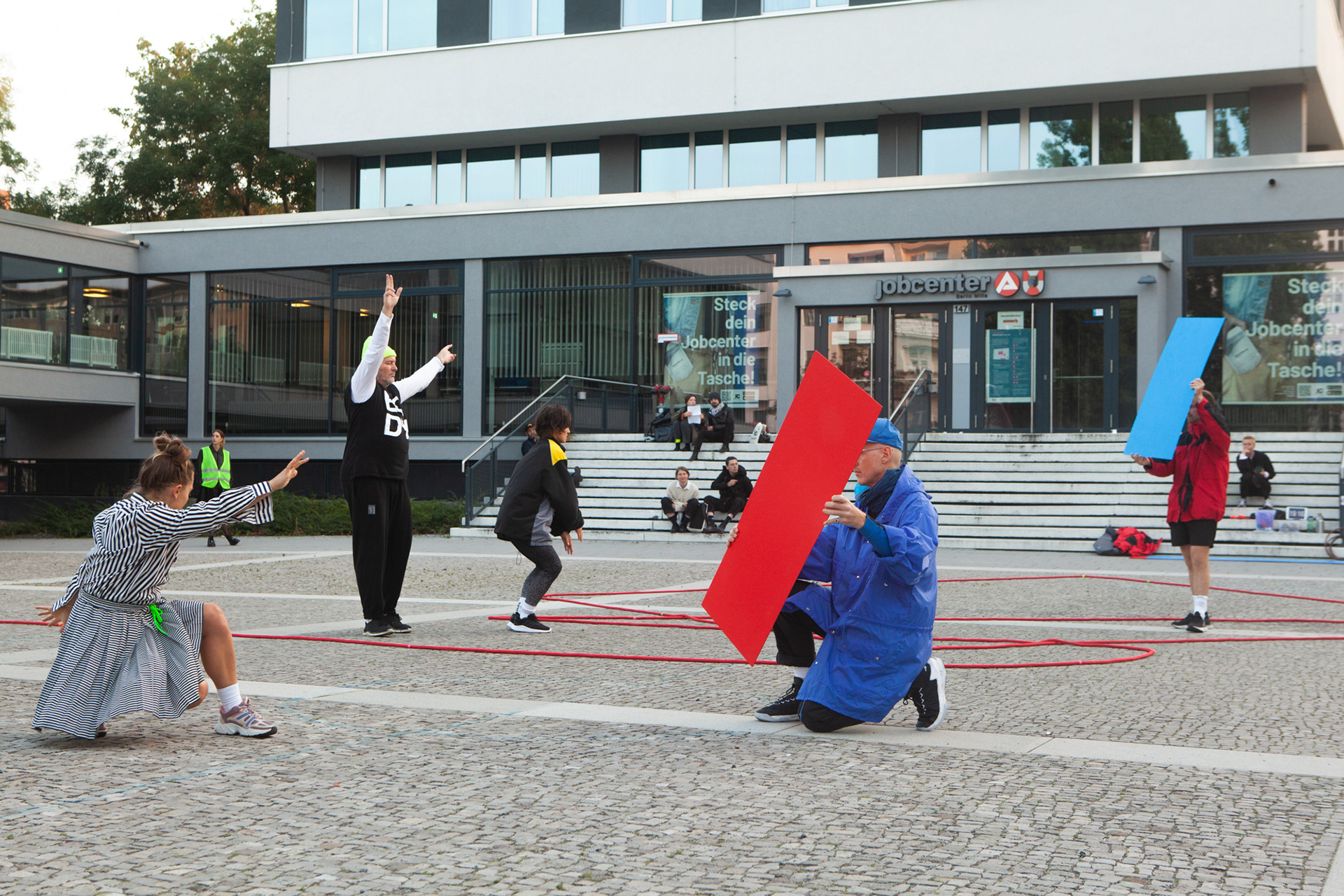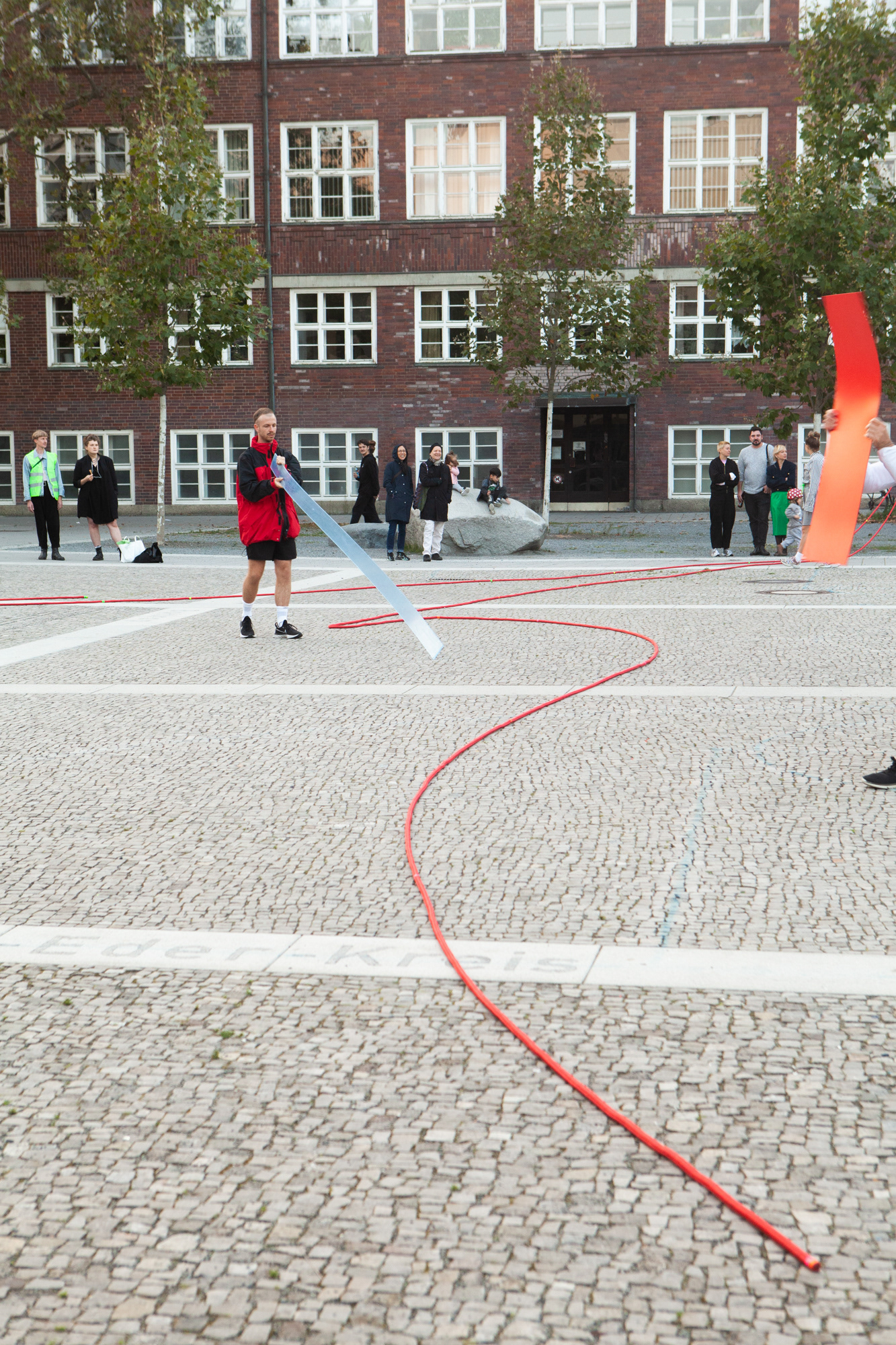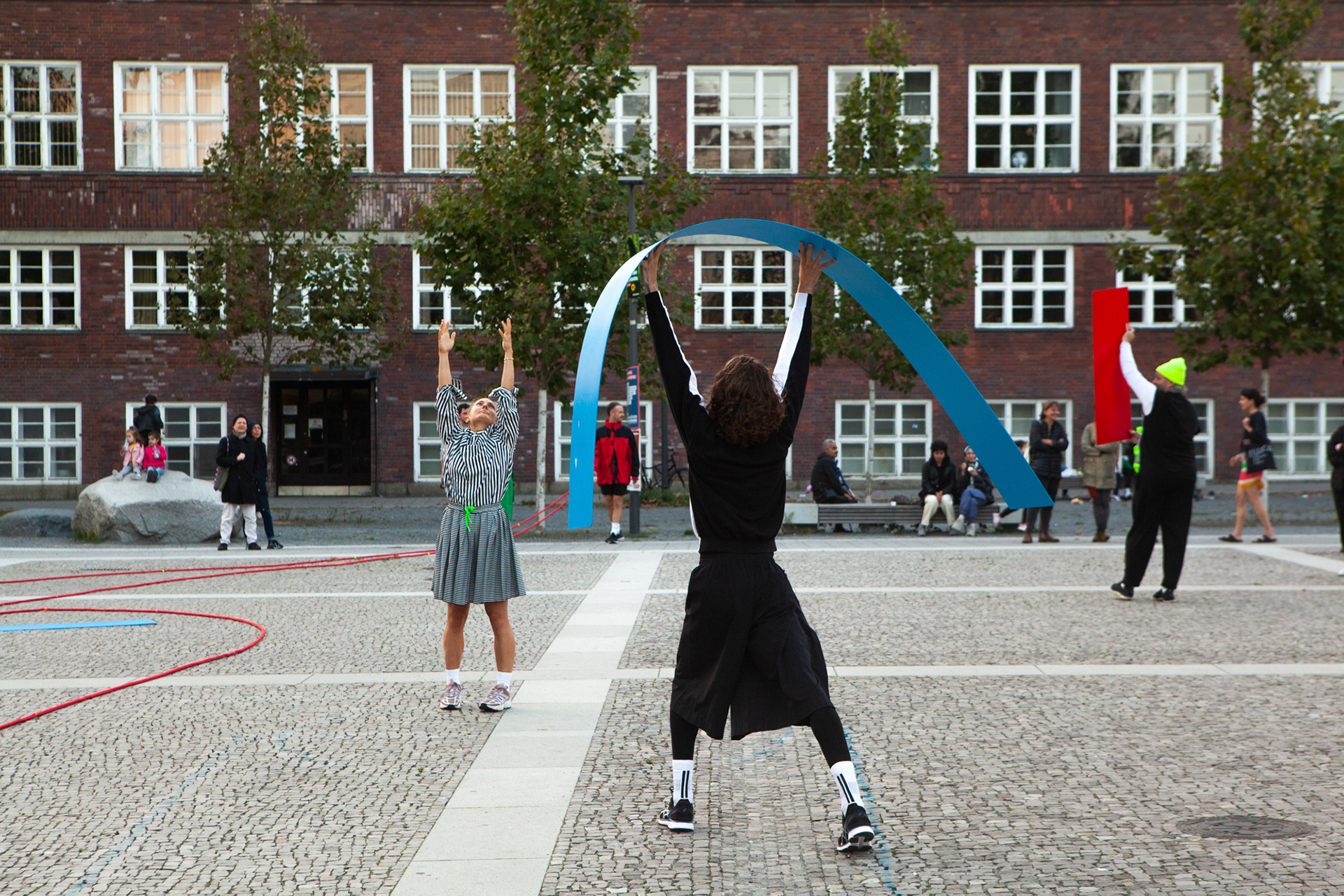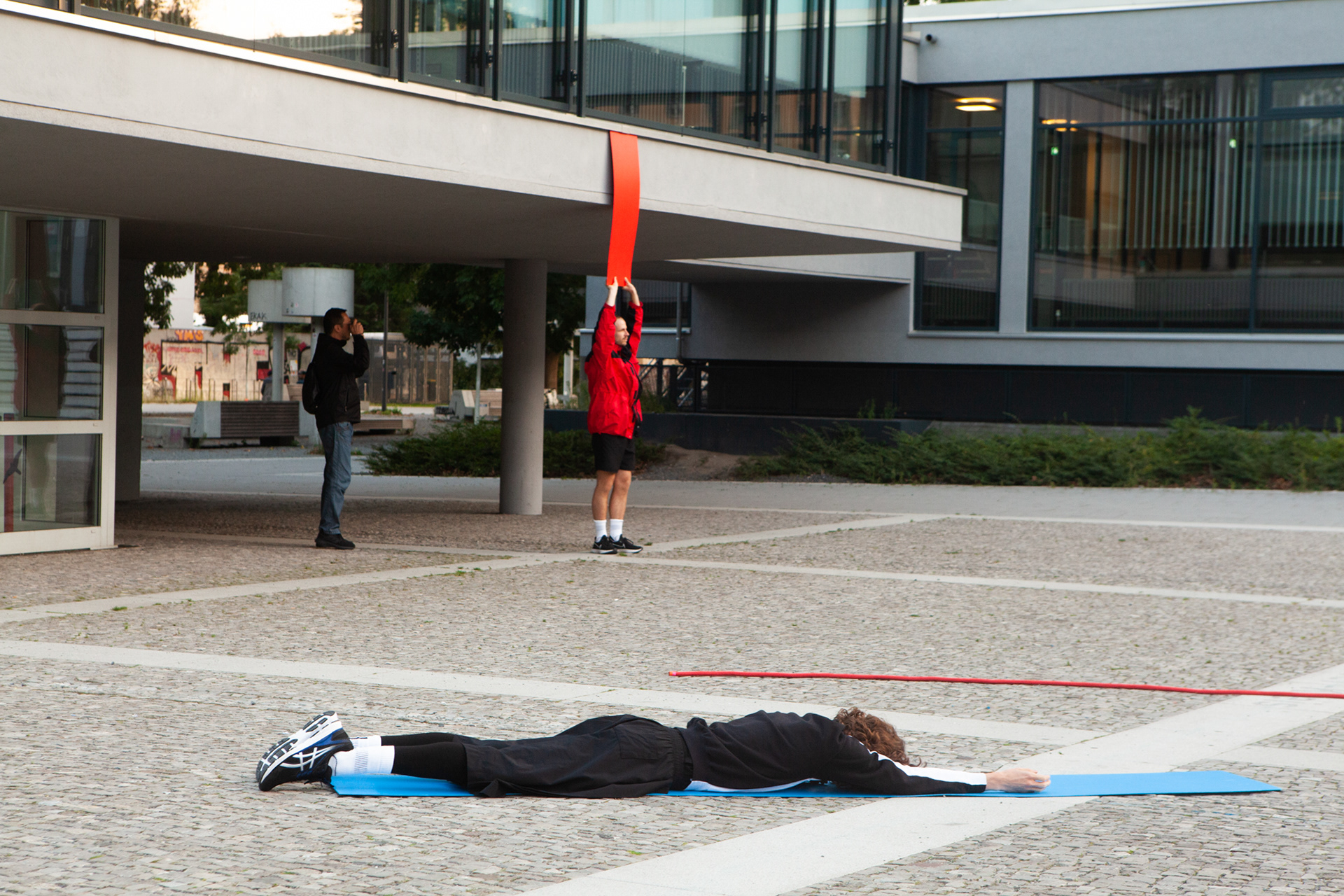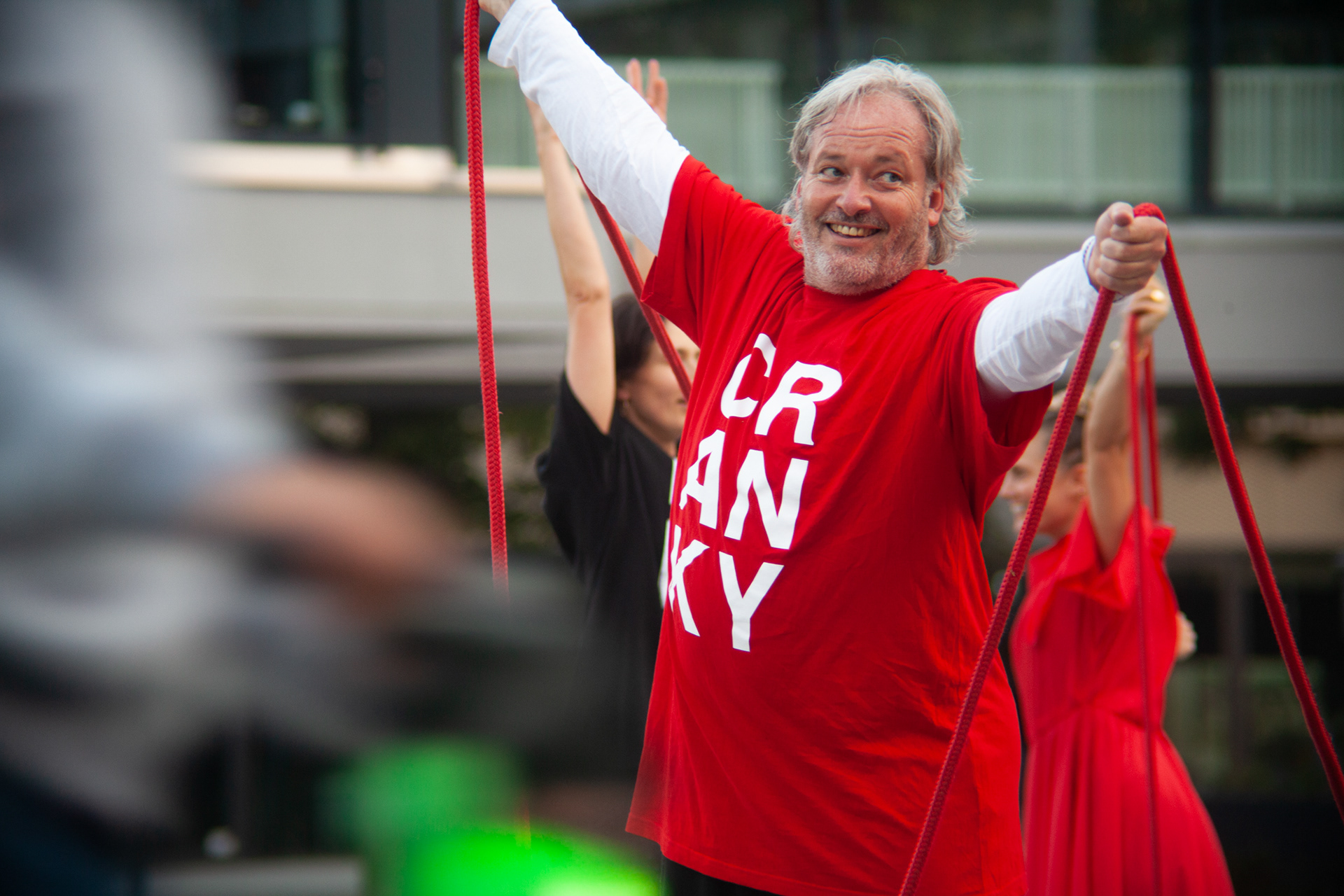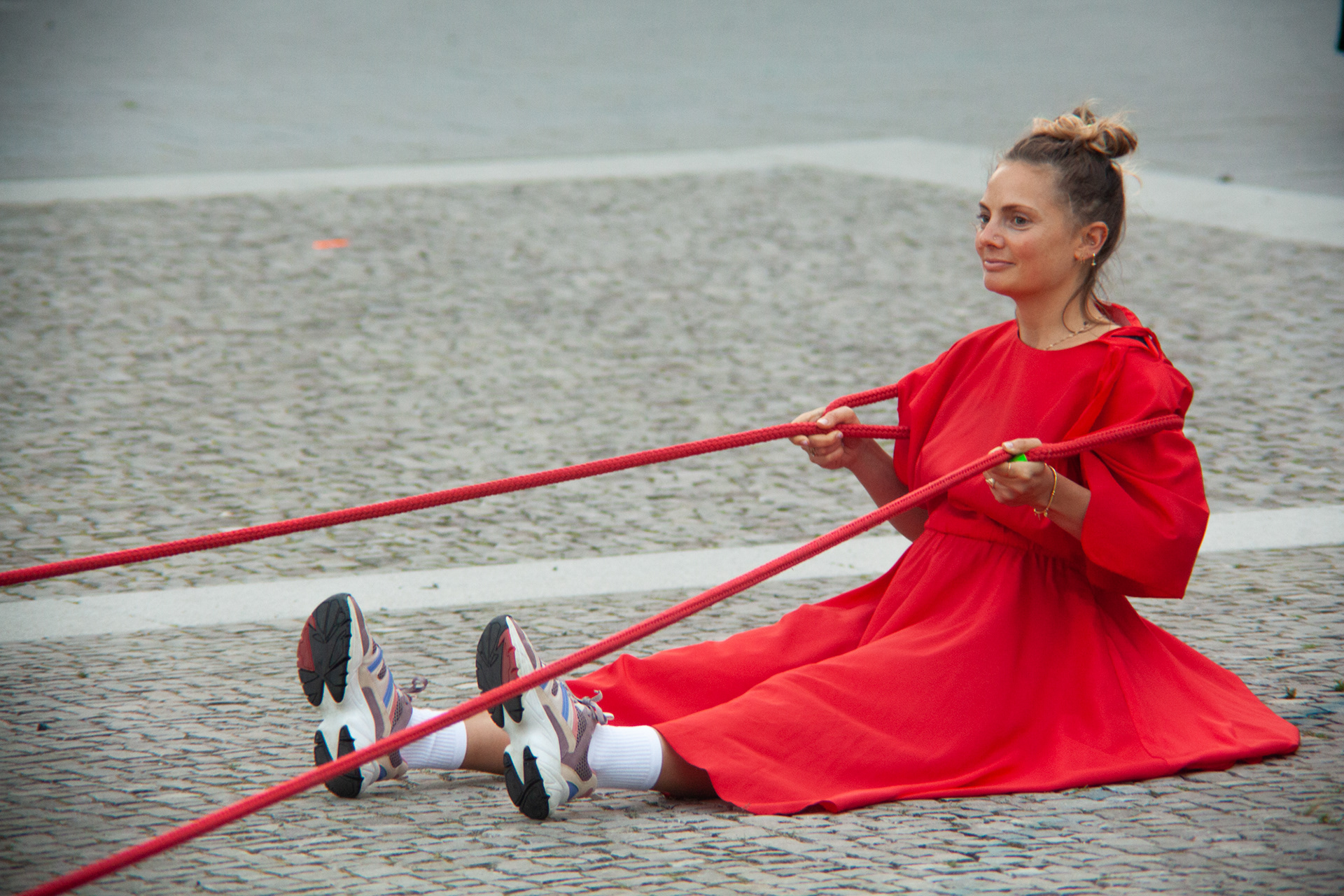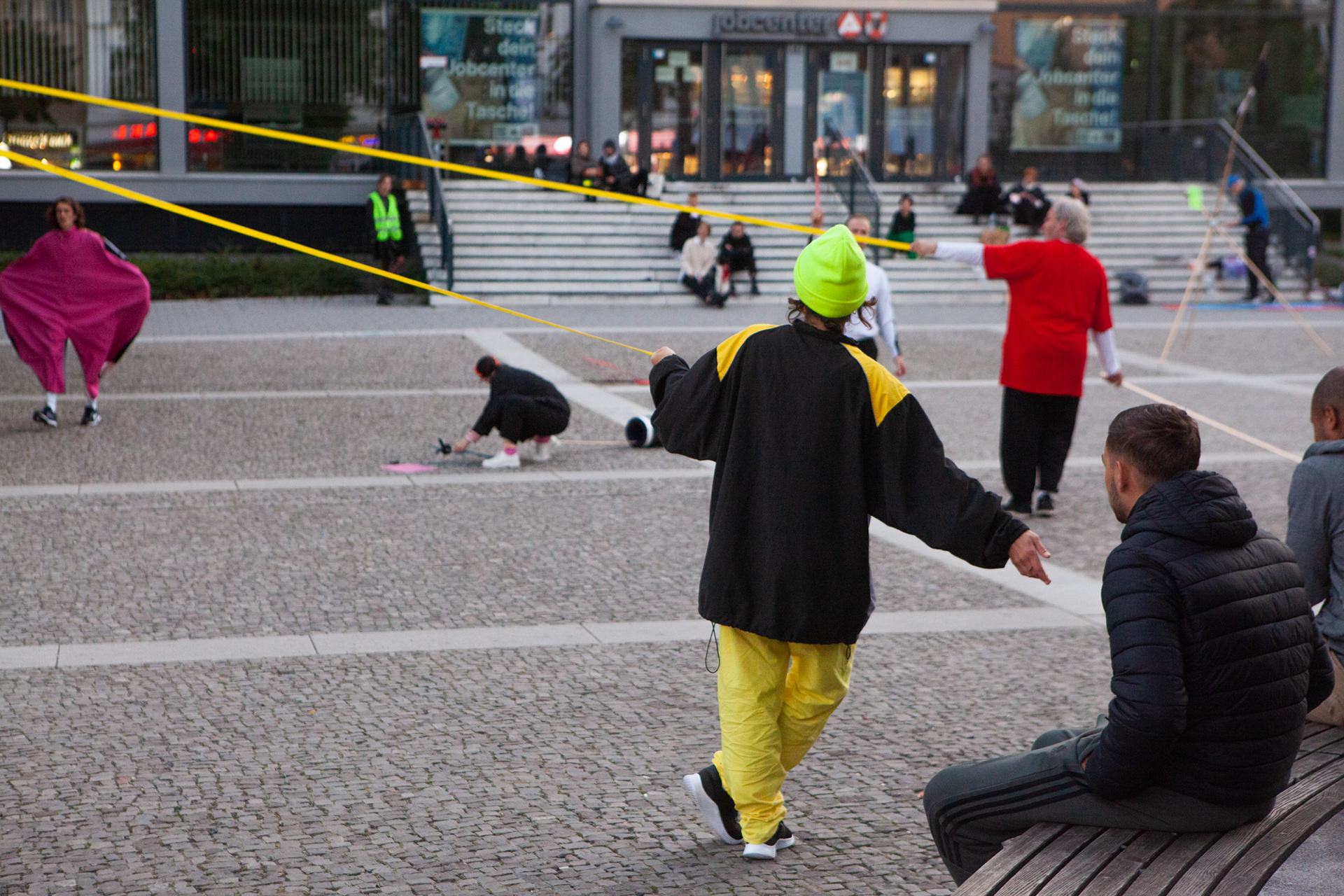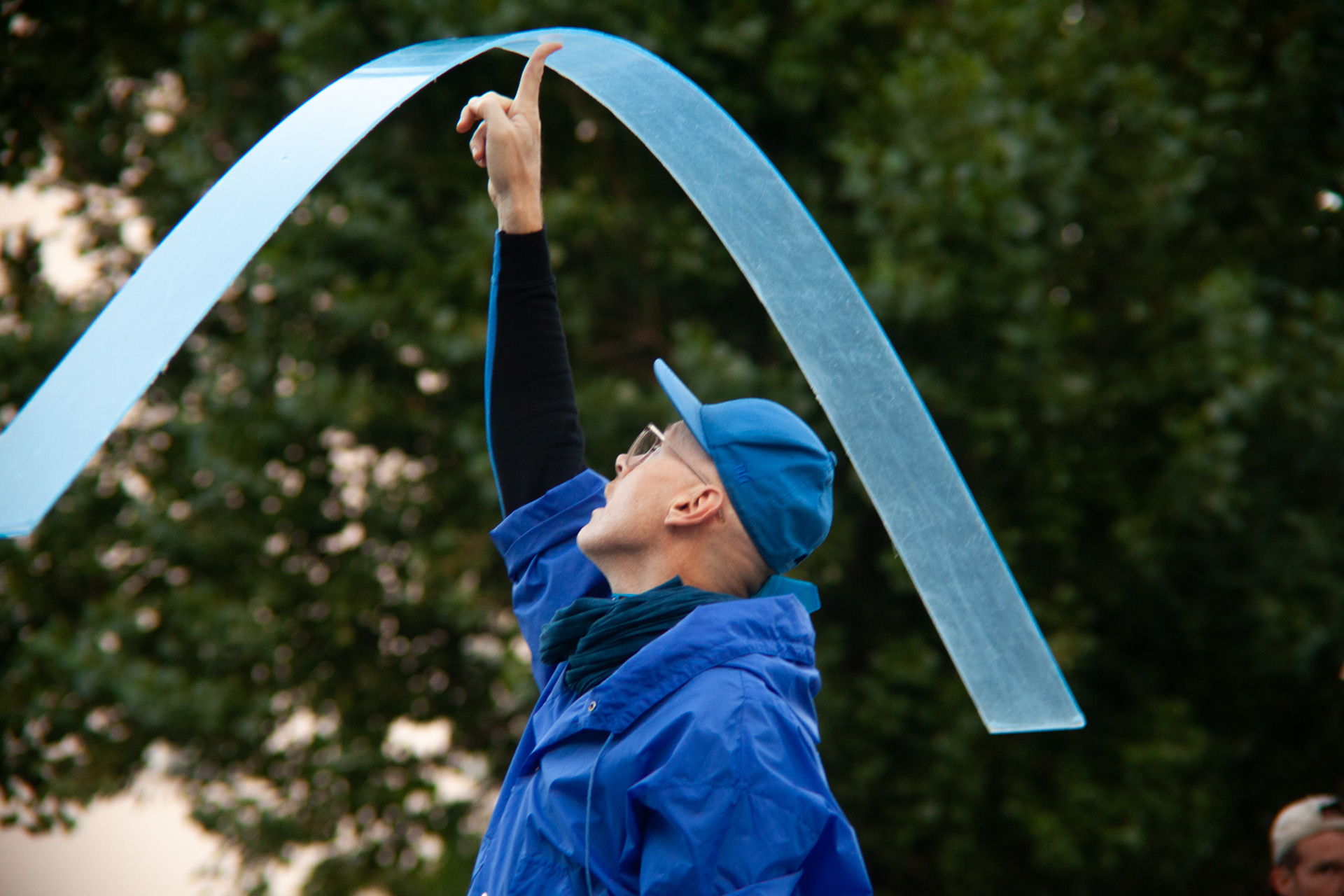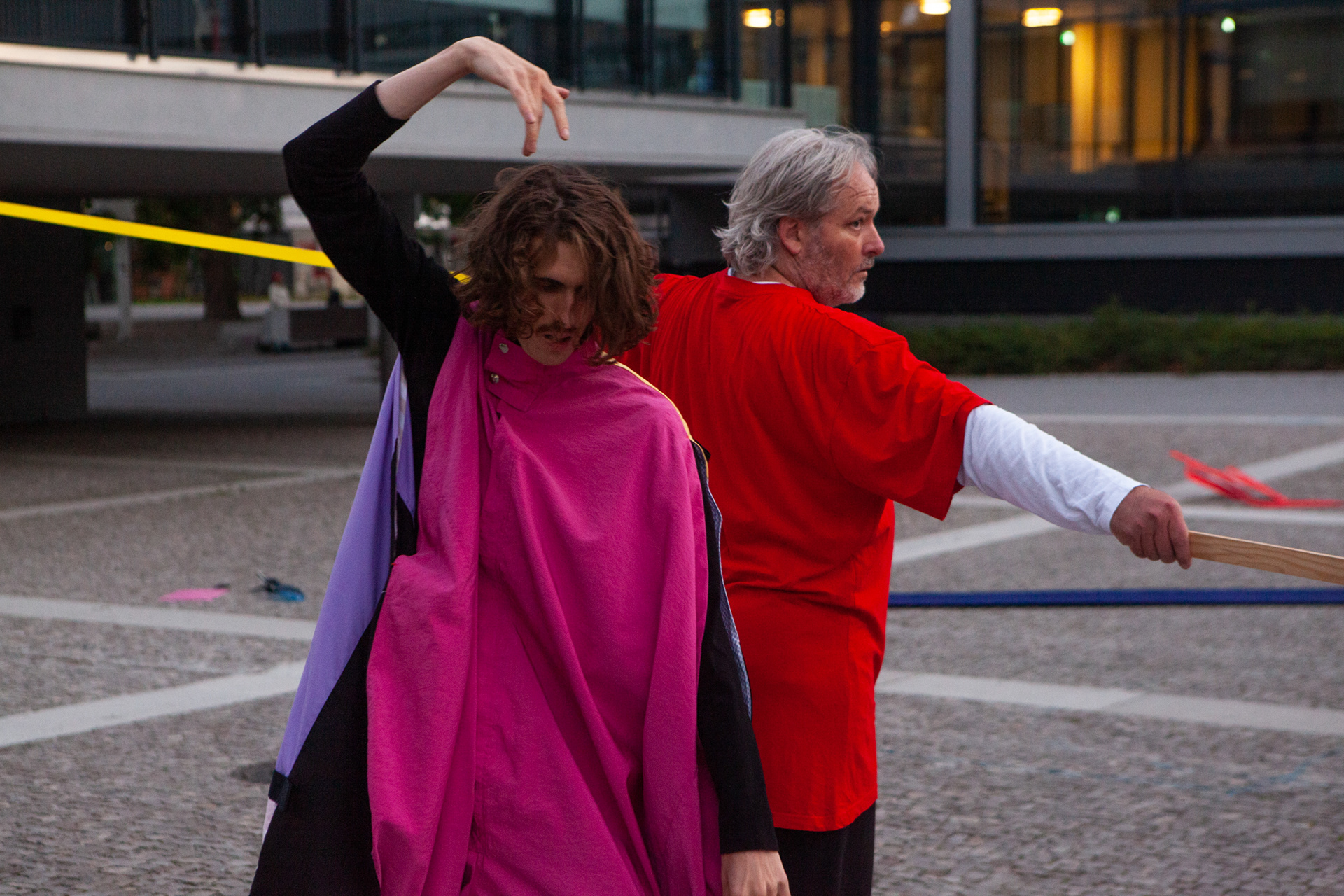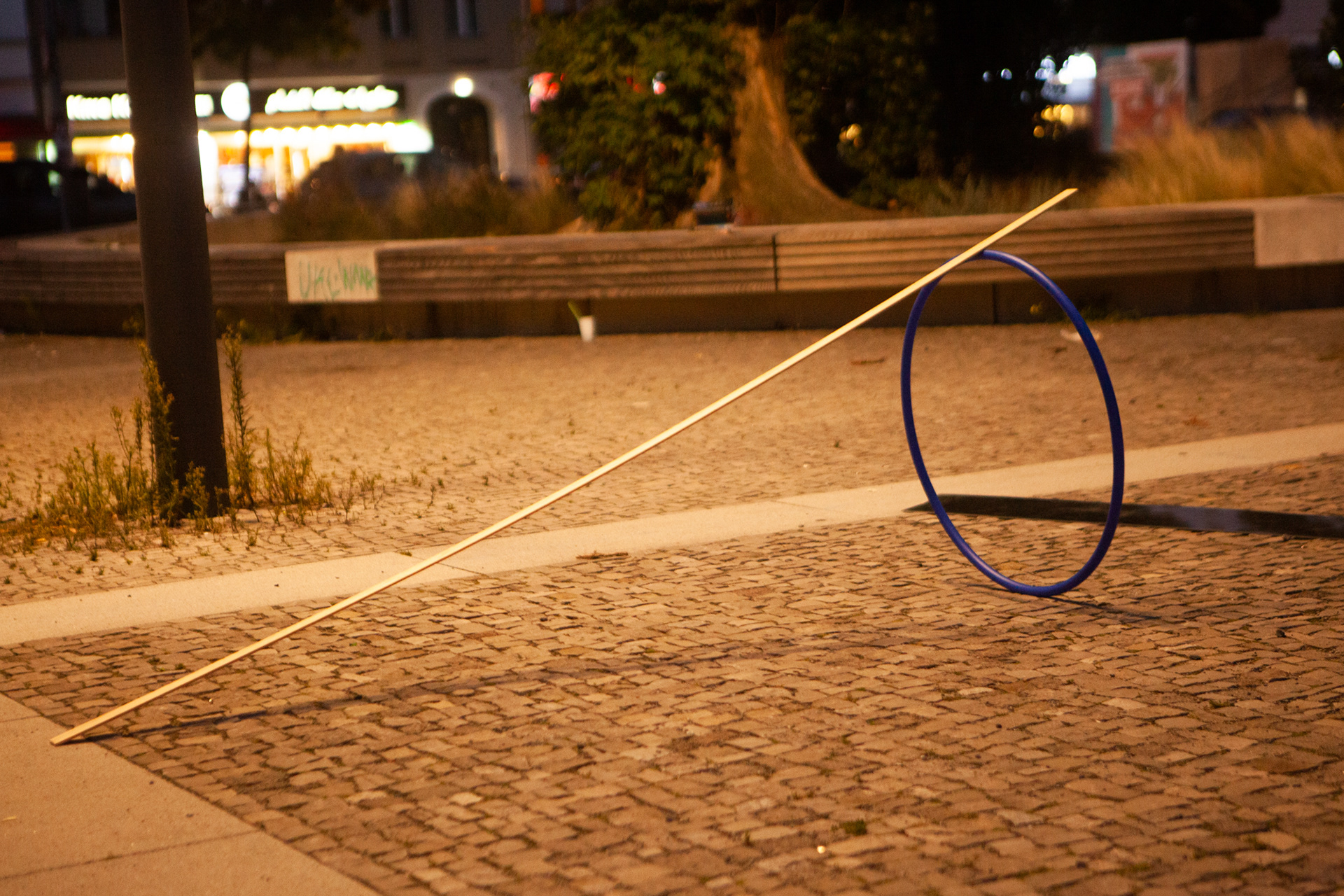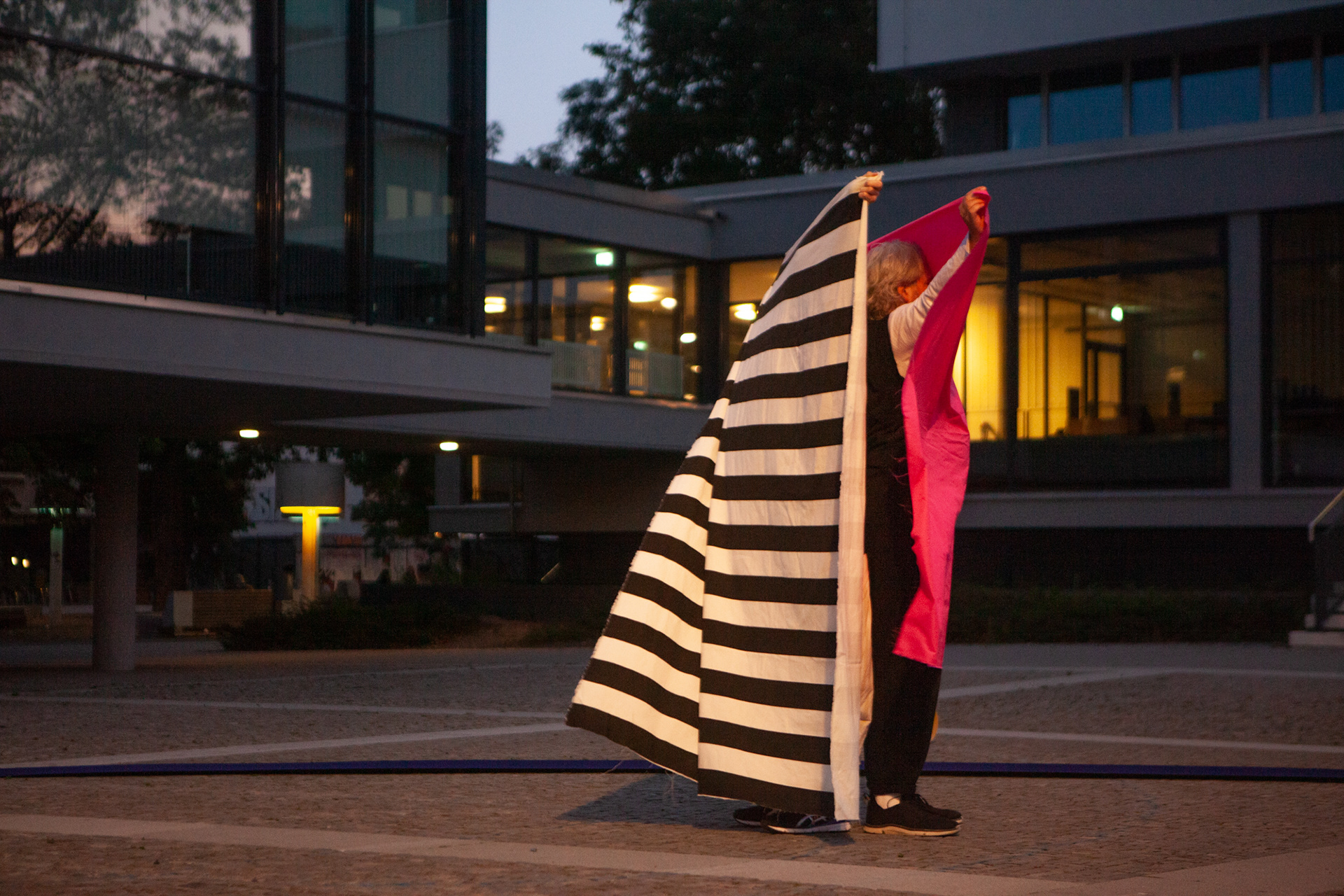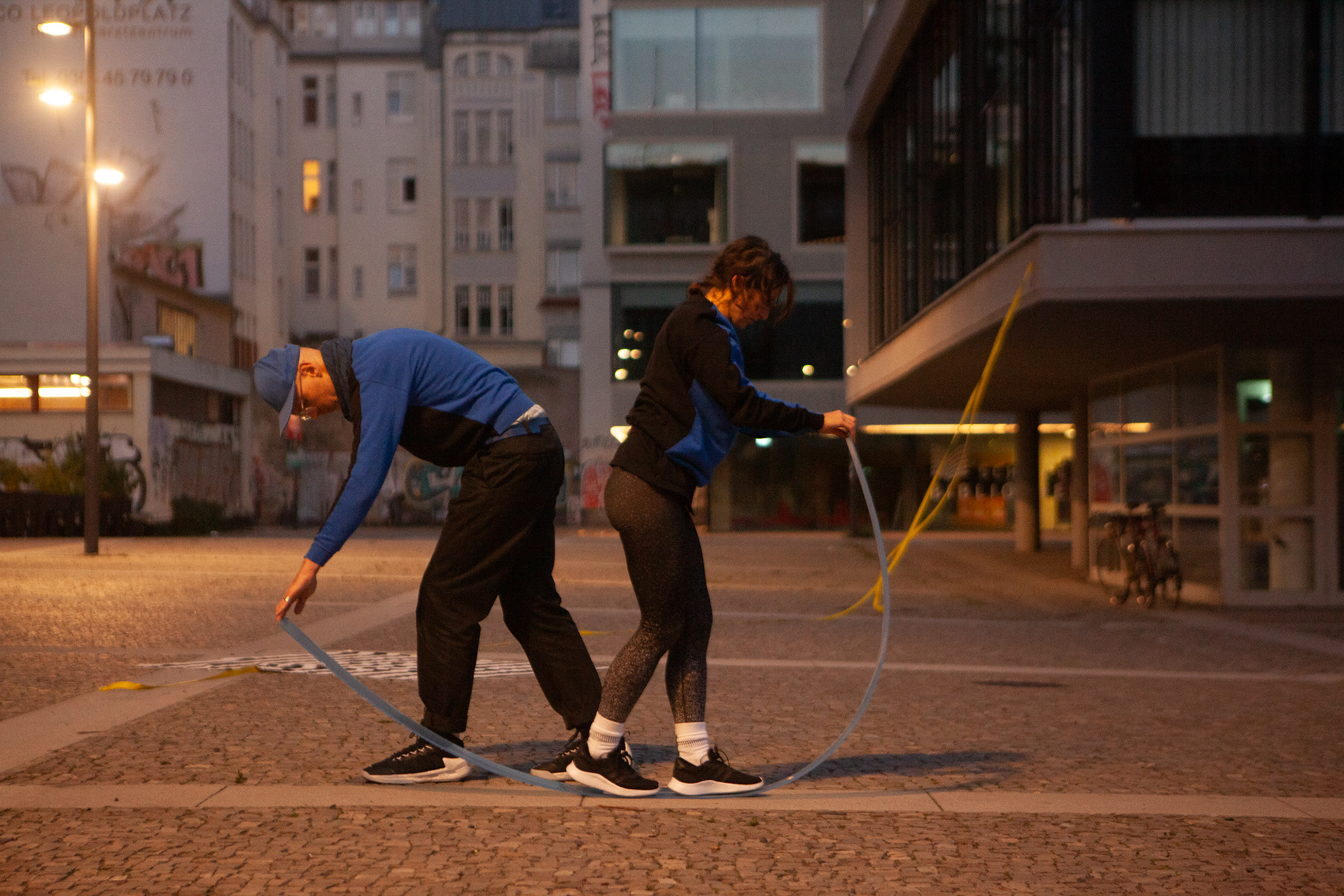 RECENT :
19 / 20 / 21 August 2021
Cranky Bodies - on site / outside
One year after its foundation, Cranky Bodies a/company invites you to an encounter in the urban space. The ensemble's characteristic interweaving of choreographic and visual elements opens up to the unpredictable and shifting modes of public space and therefore continues the explorations that began with the video work Cranky Bodies Dance Reset Extended, which was presented in spring 2021. How does architectural environment, urban nature, wind and weather affect the improvisational structure of dance and transitional sculptures? Scoring practices and instant composition require the performers' attention to such incalculable relationalities: through them, choreographing can be experienced as a collective process, provoking other forms of perception and recognition – playfully enabling a space of horizontal self-organization

Dance and Choreography: Caroline Neill Alexander, Aleksandra Borys, Ivan Ekemark, Eszter Gál, Anna Nowicka, Peter Pleyer, Ka Rustler, Maria Stokłosa, Alistair Norman Watts
Transitional Sculptures and Costume: Michiel Keuper and Martin Sieweke
Dramaturgy: Jette Büchsenschütz
Production Management: Magda Garlińska
A production by Cranky Bodies a/company in cooperation with DOCK ART. Supported by DIEHL+RITTER/TANZPAKT RECONNECT, funded by the Federal Government Commissioner for Culture and Media as part of the initiative NEUSTART KULTUR dance aid program.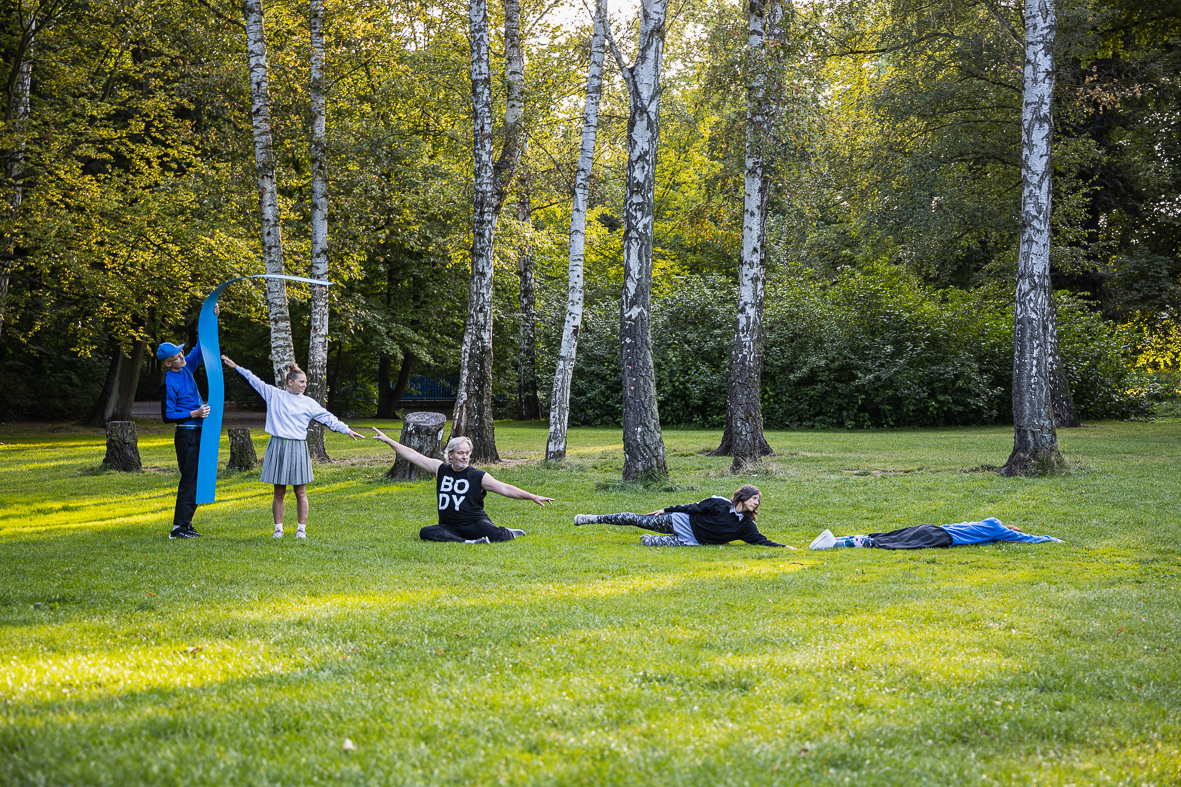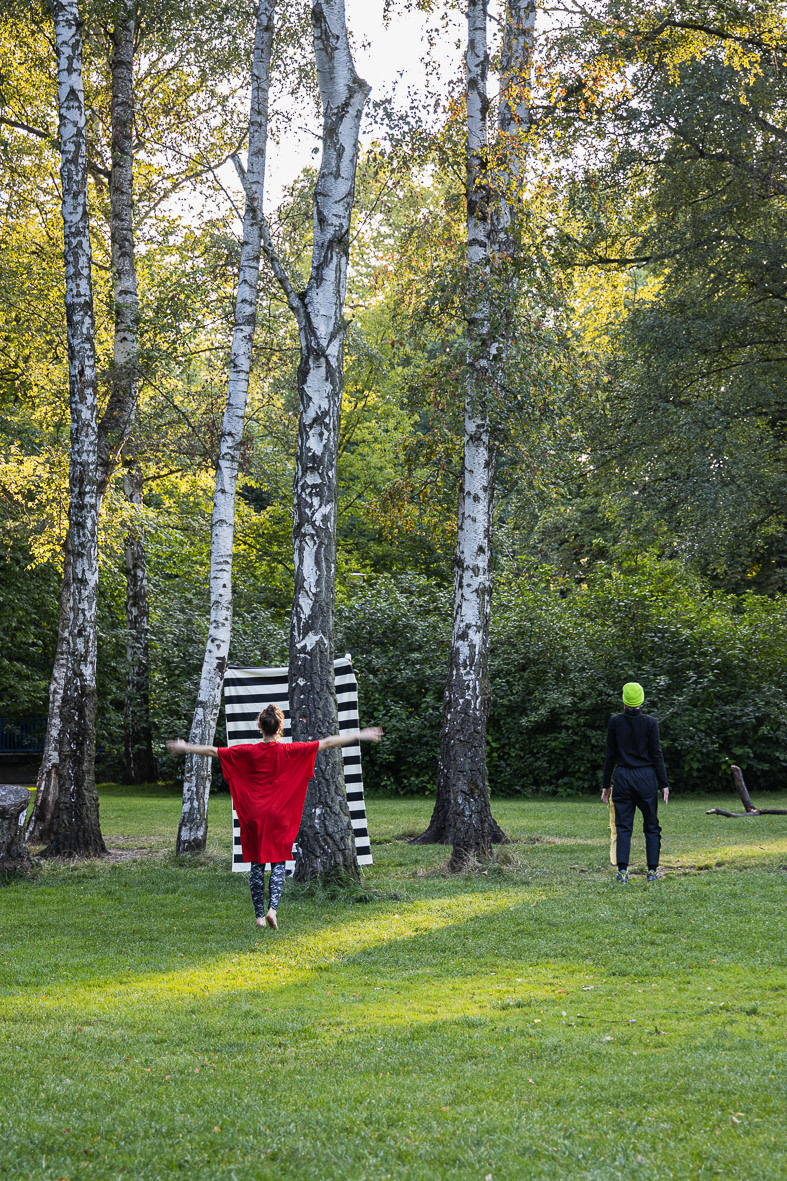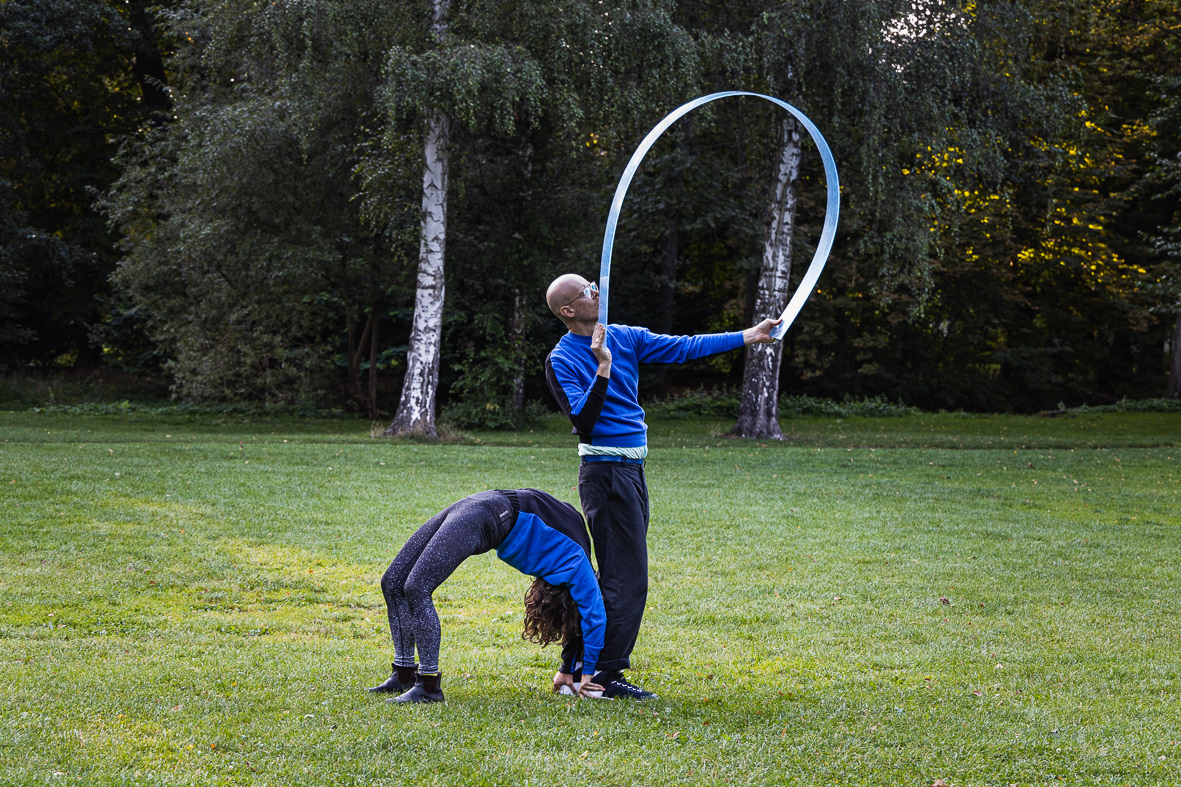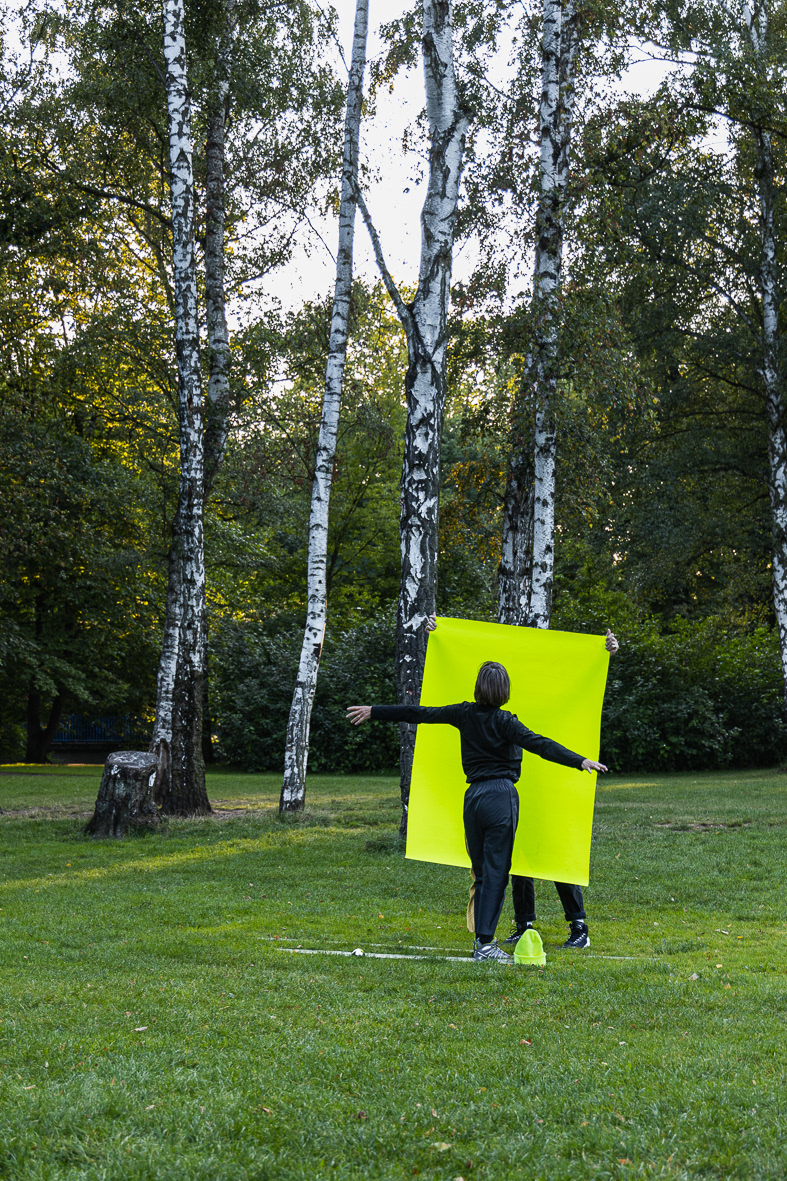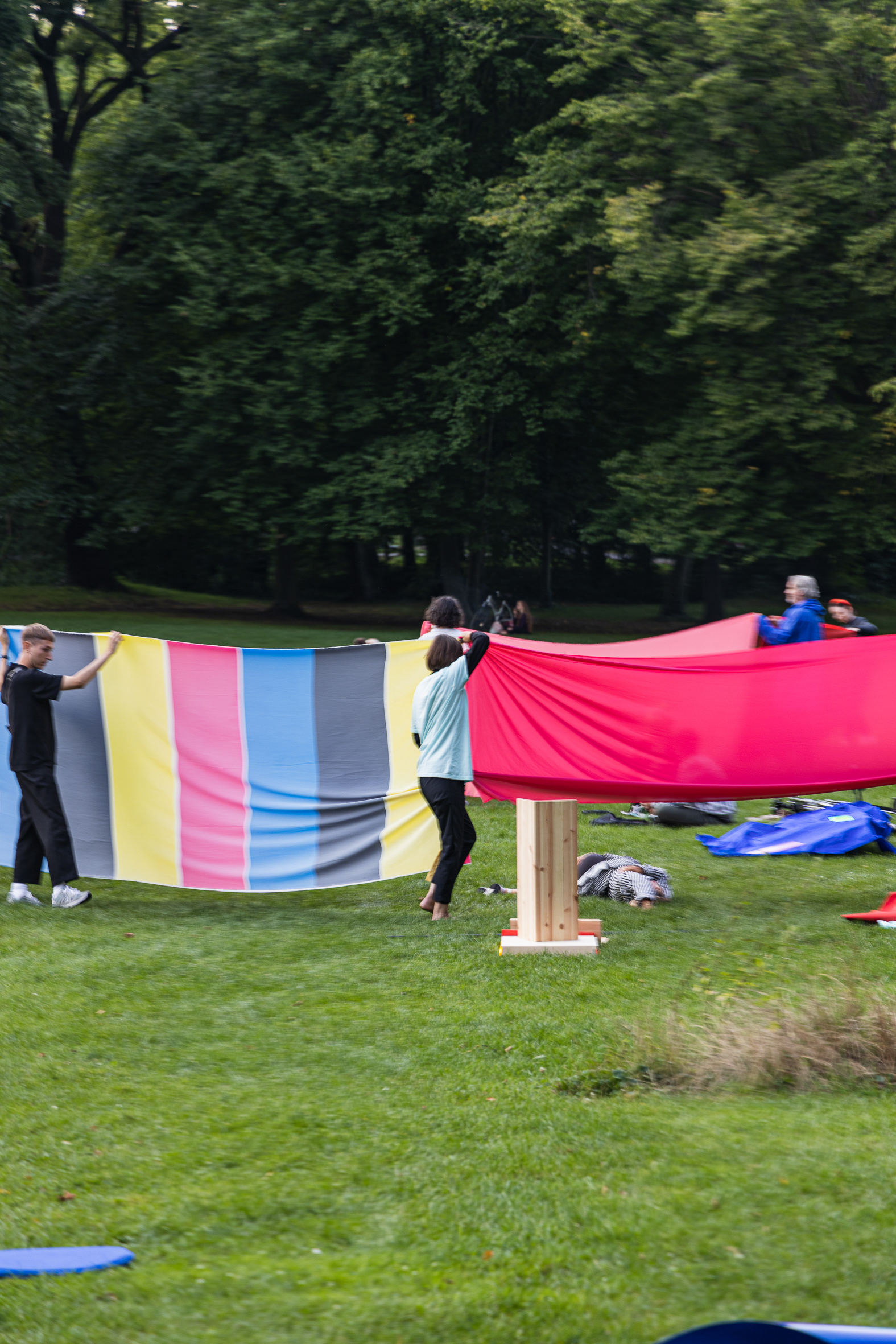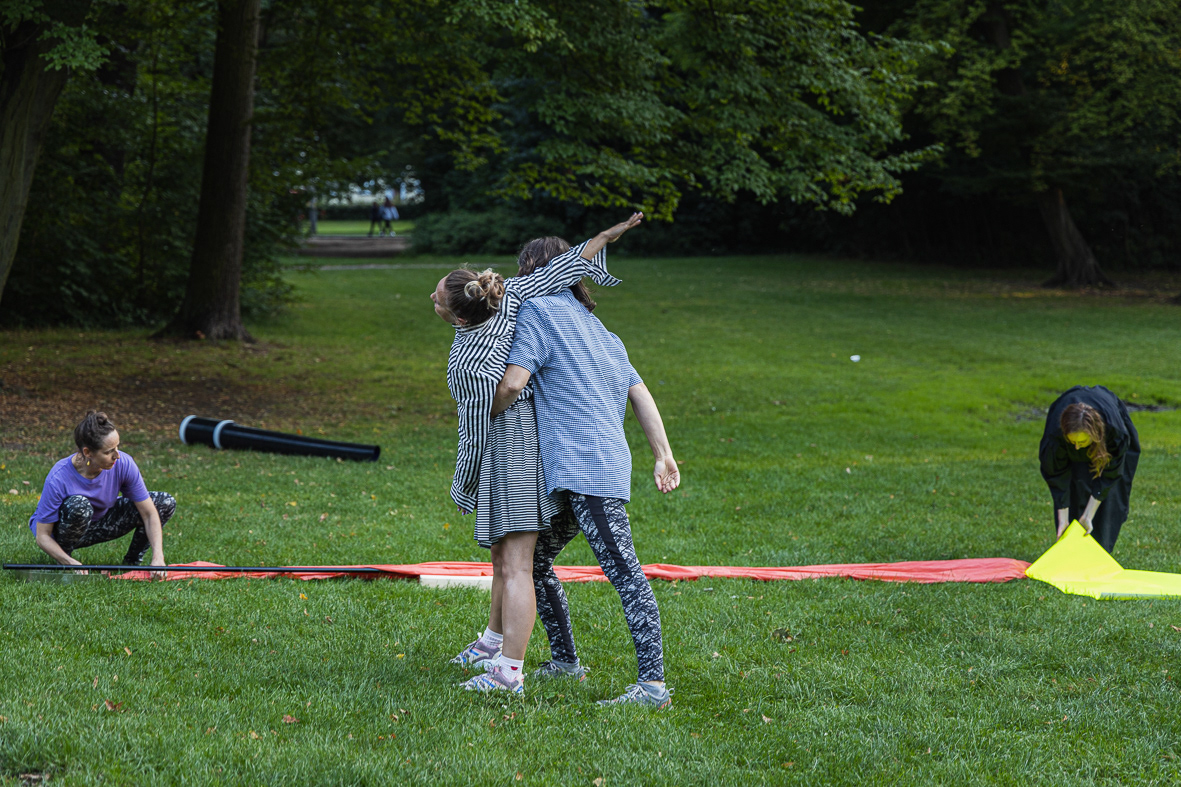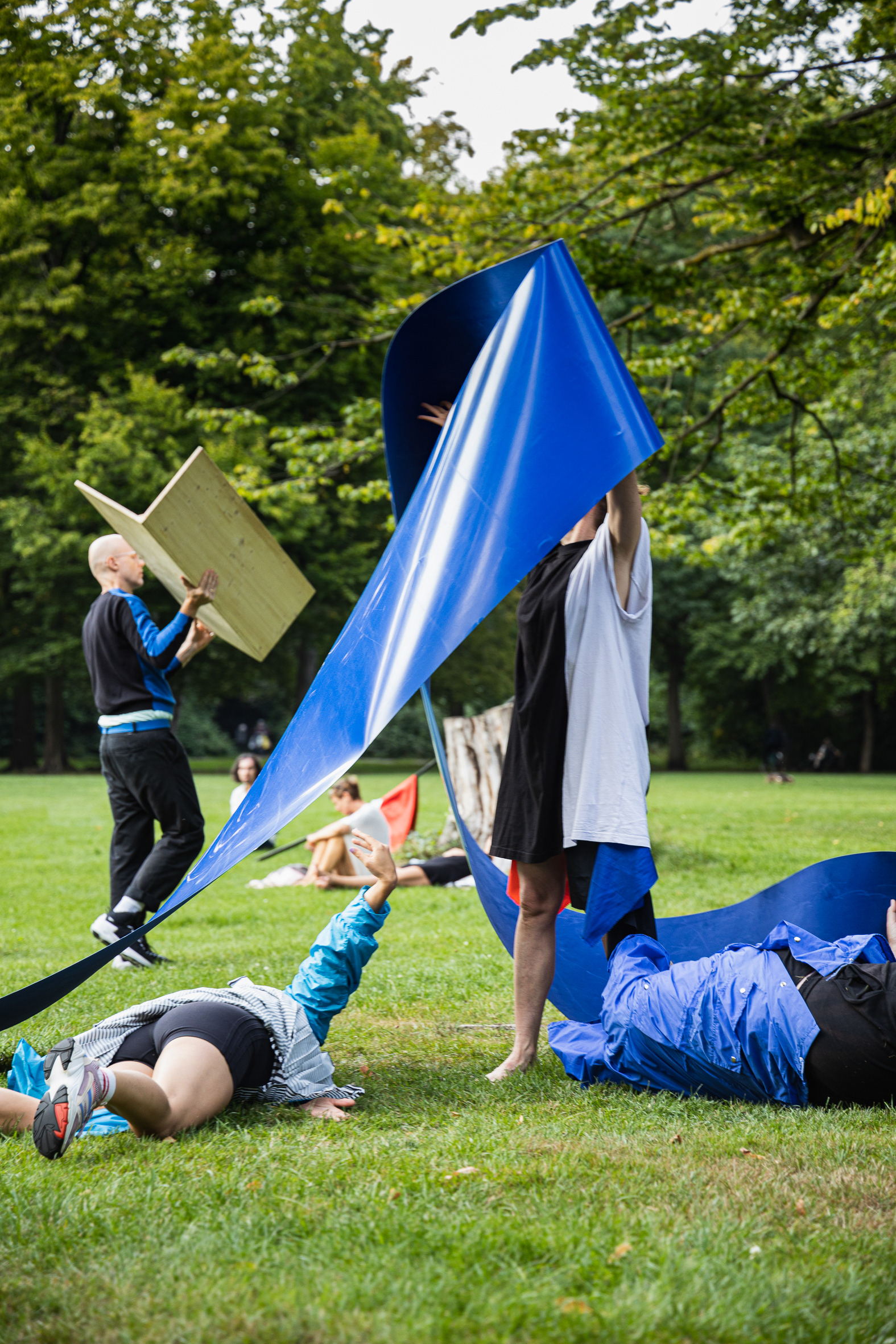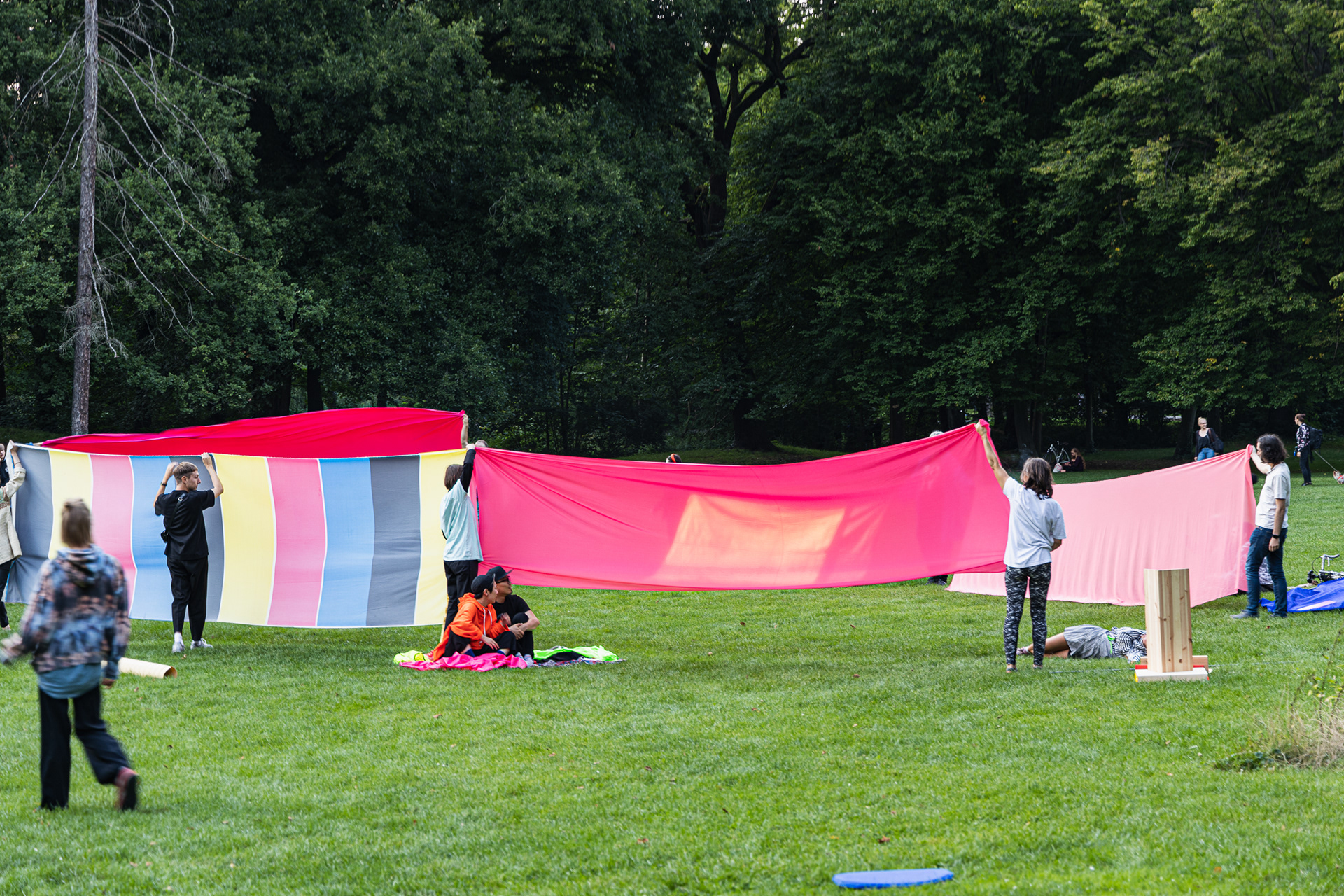 RECENT :
July 2021
Cranky Bodies
a/company
-
Ponderosa residency
The ensemble has spent two weeks in the countryside, reflecting, playing, talking, writing, and envisioning a future company structure.
With the support of #ponderosa_stolzenhagen #diehl+ritter #tanzpaktreconnect #neustartkultur